Five things you should never do in a job interview
June 23, 2017
Job interviews can be daunting; many of us fail to do ourselves justice and end up crumbling in the high-pressure situations. Job hunting can be tricky with stiff competition and sometimes just scoring an interview can be an achievement. However, when you do eventually go for an interview, there are a few potential pitfalls to prepare yourself for, which could make all the difference between scoring your next job.
Don't be late
It sounds simple enough but doesn't underestimate the benefits of coming a few minutes early, it allows you to double check your papers and clear your head. If you arrive late for an interview, the interviewer might cancel your interview all together. It shows a lack of organisation and professionalism – especially if you don't provide a valid excuse or don't make any effort to let them know you're running late. So always aim to arrive 15 to 20 minutes early so you have a bit of a safety net.
Don't underestimate how you behave
Don't come across disinterested – it sounds easy enough, but there are a few red flags for interviewers that show that you're not really that interested, like asking how long the interview will take. Those questions give the impression that this interview and job is not your first priority.
Another pitfall is describing yourself in a negative light. You might think "There's no way I would do that", but interviewers tend to ask questions about how you've handled situations previously at your old job. If you keep bring up examples about how you were defying authority or bad mouthing your past employers, it gives the impression that you might do the same thing at this job.
Don't forget to present yourself professionally on paper too
It's hard to make your CV and cover letter stand out from the rest, but resist the temptation to lie or fail to back up your qualifications. Don't say you're fluent in a German when you're not because you might just end up getting the job and be given the task of entertaining the German clients. I'm pretty sure you won't be hired for very long when they realise you're just fluent in Bullshit.
Now, something a little less extreme is saying you have high attention to detail when your cover letter has several spelling mistakes, or saying you have great communication skills when you only give brief and un-articulate responses in your interview. It also might be time to change that email address you made in high school.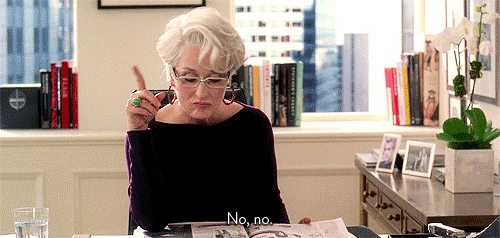 Don't forget to do your own research
This is important! Don't underestimate how important this aspect is, because when it comes to the end of the interview and they ask if you have any questions, it can seem like you haven't really prepared or put much effort into researching the role you're applying for.
Even during the interview, if they raise a question that you don't understand because you haven't spent enough time researching the role you may have just cost yourself the job. So do some research beforehand as it shows that you're proactive and prepare a question along the lines of "I did a bit of research into the position... it seems like the job entails... is that correct?"
Don't overthink it and definitely don't undress
Don't make out that you're perfect (no one is) – it can make you seem like a liar. But if you're able to show that you know your strengths and your weaknesses, it can show the interviewer that you're honest and very aware of your abilities.
This next point may seem obvious but dress the part, don't rock up to a corporate interview in thongs and a rugby jumper, the same way you wouldn't wear a suit to an interview at your local swim school. Do your research into what is the most appropriate clothing to wear for the job you're going for.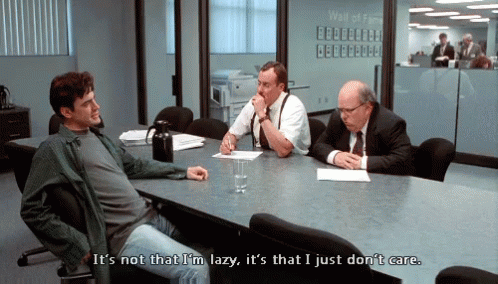 Monique Taylor
Monique is studying a Bachelor of Media with PR & Advertising at UNSW. She is a lover of animals, chocolate and is a travel enthusiast.
Image: Broad City