Five things you should stop worrying about during your post-uni journey
May 01, 2017
The post-uni journey is a weird one – it's an anti-climatic finish and a head-first dive into a world of entry-level jobs that require at least five years' experience. After years of carefree partying and living that student life, the post-uni life can get you down. If you're currently in the middle of a post-uni crisis, you're not alone. As a grad who was in that position not that long ago, hindsight has taught me that I didn't need to worry so much about these things.
If you haven't landed a full-time job straight out of uni
If you haven't landed a job and it's been a couple of months after graduation, there's no reason to panic. You're going to be working full-time for a long time to come, so enjoy the time you have off while you can. Sure, it's important to work on that CV, but schedule that in alongside other activities that'll motivate you to keep going. Work extra shifts at your part-time job and plan a trip – there's plenty of perks of not landing a full-time job straight away.
Feeling FOMO towards your friends who are still studying
You might have friends who are still at uni, still attending all the uni parties and making the most of those student discounts you're no longer entitled to. You might feel jealous, but talk to them when it's exam time or a crazy assignment week. You may have job applications to work on, but you'll be so grateful you don't have to deal with assessments any more. Go out and enjoy all the days off you weren't able to in your last semester because you were stuck inside cramming.
Getting job rejections
If you start to fear rejection, you'll be at risk of not applying for jobs at all. Worried that job ad that requires one to two years' experience won't consider you? Who cares! Apply anyway, you might have a chance. There's no harm in trying and rejections will only make you stronger. If you're making it to the interview stage and being rejected, ask for tips on how to improve. You might get some pearls of wisdom that will help you in the interview for your dream job.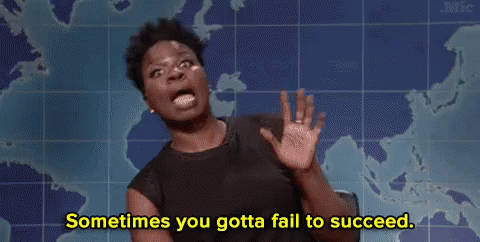 Your fellow graduates who seem to be further ahead
It's hard to avoid the success of other grads when everyone is posting about their new jobs on social media. Just remember they're only going to post the parts of their lives that put them in the best possible light – they might be hating their new job, but you'd never know. Instead of worrying about how everyone else is doing, work towards getting yourself to where you want to be.
If you still don't know what direction you're heading in
You might be applying for a whole bunch of jobs when you're not even sure if they'll be right for you. That's all part of the process and doesn't put you any more behind. Apply for anything that sparks your interest – if you land the job, you'll be able to try things and find out what you like and don't like. Don't panic – you have plenty of time.