Nine things you'll experience in the first year after graduation
May 29, 2017
Graduating uni is a whole new experience no one can quite prepare you for. People will warn you the real world is tough, but you'll probs still be wanting to dive in after the fatigue that comes with studying for so long. To sum up, there's both good and bad things to come in the 12 months that follows graduation.
You'll experience a weird emptiness that comes with no longer studying
You've never been freer than that moment after you finish that last exam or hand in your final assignment. There's no obligations – all you can do is celebrate and enjoy the freedom while you can. But it'll be a weird experience not having anything due or having obligations to do anything, really. It's exciting at first, but this weird feeling will soon turn into an existential crisis.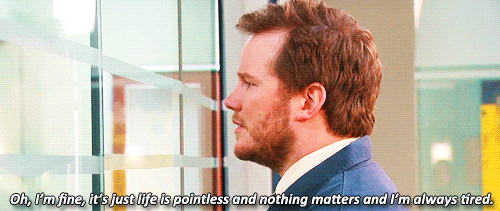 It'll be a few months before you land a job
This won't be the case for everyone, but it'll probs be that way for the majority. There will be some keen bean classmates who have a job already lined up, and others who will cruise on by for another year or more before finding a serious job. But for most, it's a few months of applications before someone finally gives you a chance.
You'll discover a whole new broke you
You thought you were broke as a student, but then comes the post-uni broke struggle. If you haven't landed a full-time job, you'll still be on the same wage, yet life will be infinitely more expensive. No more student prices for transport and the other luxuries in life mean you're paying for adult prices on a student wage.
You'll start to question whether your degree was worth doing
You look at job descriptions and consider what your degree taught you. Was that just three completely pointless years? Did you actually learn anything worthwhile? If you haven't already, you'll be scrambling for internships to get more of that real-world experience.
You'll most likely accept a job that's fine for now
There will come a time when you finally get that full-time gig. Some fortunate few are lucky enough for that job to be one they enjoy on a good starting wage. For the rest of us, it's minimum wage but hey – at least it's not enough to start paying HECS yet! Silver lining. You might not love the job, but it's a good start and it'll be good experience when you're ready for the next step. You'll experience a new kind of exhaustion
In your first-full time job, you'll be learning so much and working hours you've probably never done before (i.e. the Monday to Friday nine-to-five). It's not surprising that it'll take a lot of adjusting to get used to, and in the first couple months you will come home every day absolutely dead to the world.
You'll discover the perks of the full-time world
It's not all doom and gloom. Being a full-time employee has perks that you only dreamed of when you were a student. Every company is different, but it might mean free breakfast, work drinks or blow-out social events.
You'll (hopefully) discover the bliss that is free weekends and nights
The greatest perk of all – being able to leave your work at work and have free evenings and weekends. It's not the case for everyone – some jobs require weekend work or late nights, but for the average nine-to-fiver, you'll enjoy the bliss of guilt-free Netflix and a 10pm bedtime. No more late-nighters and average assignment submissions!
But you'll also discover your free time is so fleeting
Two whole days of freedom seems exciting when it hits Friday arvo, but how quickly that flies back. Particularly when you spend Friday night at work drinks and all of Saturday with a hangover.