Single survival: How to avoid becoming the victim of a modern dating trend
March 28, 2017
Breadcrumbing and ghosting and benching, oh my! As if being single and trying to date in the 21st century could get any worse, enter a platoon of ambiguous and completely annoying dating trends that have begun popping up all over our newsfeeds.
Last year, they didn't text you back and that was slack. This year, urban dictionary has coined a specific term and acronym for whatever dick move they're trying to pull. Justin Long may have got it right when he told us "He's just not that into you", but leave it to the iGeneration to categorise exact behaviour and completely define your latest disappointment.
No matter what IRL-OMG-FFS situation you're going through, the goal is to avoid all of this fuckery. But how do you tell when you're going to be ghosted? That's the whole point of ghosting. Instead, here's some advice to reclaim your life and avoid the general haze of 21st century dating trends.
Don't jump into bed immediately
We all know this feeling – you could have been a really nice person and potential datee, but it was all ruined with drunken sex. It happens to the best of us, and after an awkward exchange the next morning you watch them wistfully out the door imagining what could have been.
If you've ever tried to follow up from this, you will know that it results in awkward messages and the wait between them gets longer and longer until it dies completely. This is when a dating trend such as ghosting will occur, as the other person tries to squirm their way out of any form of responsibility for their one night stands. Don't give them the satisfaction of adding you to their list of victims by not giving them no satisfaction.
Keep any feels to yourself
I'm not saying that we should all be heartless and go around expecting the worst of people, but the current dating/romance framework makes me sceptical of pretty much everyone. Unfortunately there's no helping the feels, but you can reduce your vulnerability.
If you start to feel warm and fuzzy things early on, don't disclose anything to your object of interest until they do. If the whole endeavour blows up in your face before "the talk" then you've saved yourself the pain of rejection. Even if it's only to their knowledge, your suffering will be short-lived and you'll avoid embarrassment.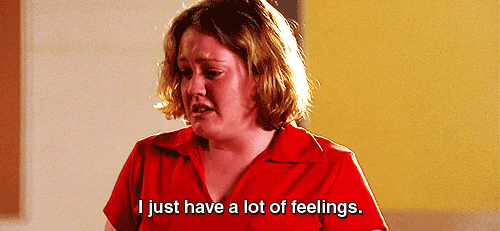 Get a second opinion
In a lot of life scenarios, going with your gut instinct goes a long way when making decisions. Maybe it's about a job or a friend, but you'll probably be familiar with the feeling when something isn't right.
When it comes to attraction and matters of the heart, however, there are a whole lot of other factors that seem to completely dull this sense. If you're prone to always choosing wrong, call in your friends for a second opinion. Get your new interest in a group hangout situation and call on your friends to suss them out. They may be able to pick up on a vibe that you're missing amidst an attractive face, hot bod or general doe-eyed gaze.
Be aloof
If you can't beat 'em, join 'em. Here we enter an inception of playing "the game". While you don't want to sink to the same level, being aloof is a sure-fire way of knowing their intentions. Don't message, don't pursue it and sit back to see what happens. If they can't be bothered to set aside half a minute to send a text, they're not worth it.
It's a ridiculously frustrating journey through the arena of millennial dating trends. May you bench the benchers and not be breadcrumbed to the witch's gingerbread house.
Grace Potter
Grace studies Communications & Media at the University of Wollongong and is an avid fan of Harry Potter and coffee.